●Sales Network 

I am currently the company established throughout the country 20 provinces sales service network, with 26 sales centres, 42 sales engineers. I take a company from sales of focus, the Acting manner while. Implementation of the following three marketing policies : 1, a regional sales, marketing ;2 point, the sales engineer sales linked to performance pay, bonuses and benefits ;3, at the same time, sales of 10 million for the year-end sales engineers also conduct special incentives.
Companies adhere to market-oriented, with sales to leading business strategy Looking to the future, the company founder will always adhere to the "scientific development, integrity management" business ideas to grow in size and strength as the objectives and the market, quality, efficiency, the main line, deepen capital operation, and optimize the management system, landscaping brand image and promote "Moran cable" building, accelerating development, accelerate reform, opening up, to the "Shiyiwu" end up economic aggregate over 1 billion yuan, the largest domestic manufacturer of special cables. strive for the revitalization of national industries.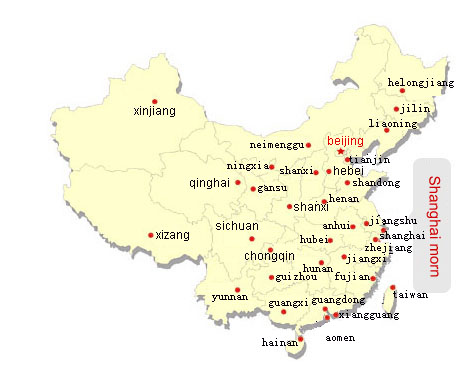 Details of the domestic offices : the Office consists of five, namely : Jiangzhehu Office (Shanghai, Jiangsu, Zhejiang) area covering parts of Huangnan, Hubei, Guangdong and Guangxi Office (Hunan, Hubei, Jiangxi, Guangdong, Guangxi) Beijing Office (Beijing, Tianjin, Tangshan) Northeast Office (Liaoning, and Heilongjiang) North China Office (Shanxi, Shandong, Hebei, Henan) Northwest Office (Gansu, Xinjiang, Inner Mongolia)
The main products of the main sales regions : the main products in the metallurgical, petrochemical, power, communications and other industries as the main urban construction sales regions, districts to Jiangzhehu, area covering parts of Huangnan, Hubei, Guangdong and Guangxi, Beijing, China, North China, and other parts of the metallurgical, petrochemical, power industry-oriented. Over the same period accounted for ordinary cables similar market about 10%, accounting for special cables similar 80% ~ 100% of the market. Product marketing organization and network organizations : the establishment throughout the country continue to improve, and the sales network in the world, with the power, metallurgy, transportation, chemical industry, communications, aerospace, and many other research institutes, design institute and the project entities market strategic alliances.

●Typical Clients  

Companies typical customer described : domestic companies in key provinces and cities to establish a large corporation established long-term business relations, widely used in China Petrochemical Corporation (Jinshan Petrochemical, Colombia petrochemical, and Qilu Petrochemical, Yangzi Petrochemical, Zhenhai quantifiable, Guangzhou Petrochemical, Luoyang Petrochemical, etc.), the China National Petroleum Company, Ltd. (Lanzhou Petrochemical, Daqing Petrochemical, Dalian Petrochemical, Dalian West Pacific Petrochemical, etc.), Baoshan Iron and Steel Group, Wuhan Iron and Steel Group, Anshan Iron and Steel Group Corporation building, Taigang Group, Beijing Shougang, Benxi Iron and Steel, Tang Steel Group, Nanjing Iron and Steel, yearly steel, Lianyuan Iron and Steel, Xiangtan Iron and Steel, except steel, Anyang Iron and Steel and many other key projects. Enjoy higher visibility and stronger competitiveness, 2003, 2004 respectively by Shanghai Shanghai brand names as brand-name Recommendation Commission.